Dear parents,

Hello,
Welcome to 
www.uniformes-scolaires.be
Parents of Marion and Nicolas, students at the Sacré-Coeur, we were always looking for classic uniform clothes at affordable prices. 
Having searched a lot and not having found much, we decided to distribute and manufacture these products, ourselves.
We are exclusive supplier of the Val Notre-Dame (Antheit, Liege, Belgium)
and the Brussels International Catholic School,

we are also approved supplier of the school of happiness, the sacred heart of Jette ,
of the institute st. André in Brussels
and the Berlaymont school center in Waterloo .
OUR MISSION

To assist educational institutions in promoting a sense of belonging to their institutions through the distribution of a collection of clothing and other accessories where they can distinguish themselves in uniformity.
                                                                                                                                                     Elsa et Jean-Pierre Delepine
Our store:
Uniformes-Scolaires.be

534, Chaussée de Bruxelles
1410 Waterloo (Belgique)

Tél/Fax.: +32 (0)2 420 50 27
Mail: info@uniformes-scolaires.be
TVA: BE 439290828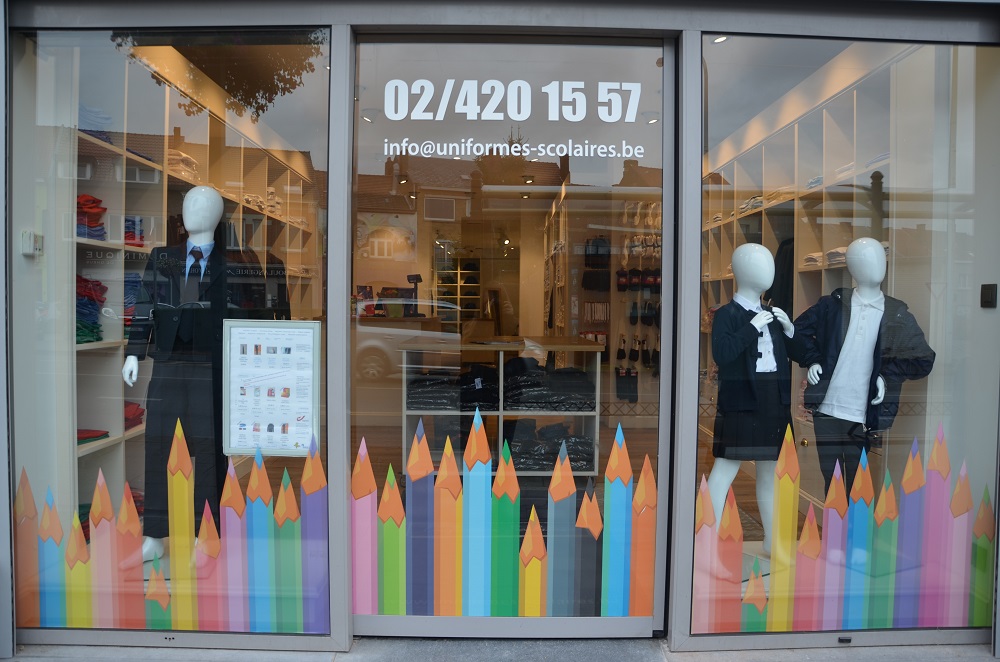 If a product is not included in our catalog, do not hesitate to contact us.